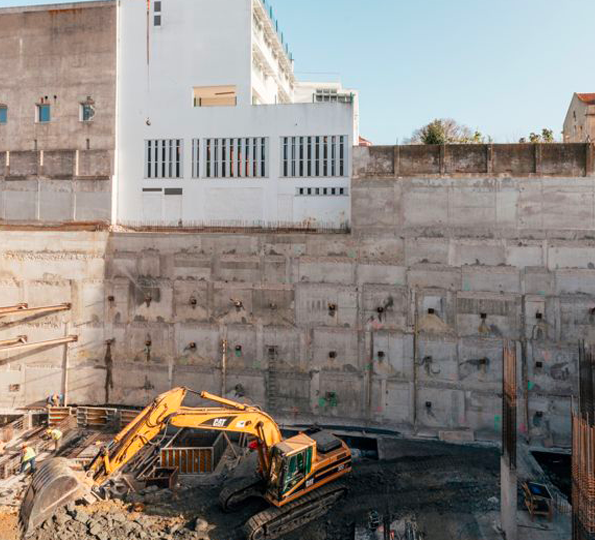 O'Living New Urban Residences leverage architecture and design to the next level.  With incredible amenities and a striking connection to the urban area, this project in Quinta dos Candeeiros at Olivais renews and invigorates urbanism, emphasizes people and their experiences.
The 2 apartment buildings with 8 floors above and two or three levels under the ground floor feature a contemporary and volumetrically expressive language capable of promoting and stimulating creative activity, leveraging the resident's quality of life. The buildings, which consist of two blocs with a total area of 8,140m2 and 12,882 m2, respectively, will have a total of 86 multifamily residences, and they are in the 1st phase of construction, privileging luxury development combined with sustainability through architectural and design decisions, translatong the identity of the space.  
The result? Check out the new developments soon in our social media channels!  
Promoter – MEXTO Property Investment
Architecture – Saraiva + Associados
Management and Supervision phases 1 and 2 – FICOPE