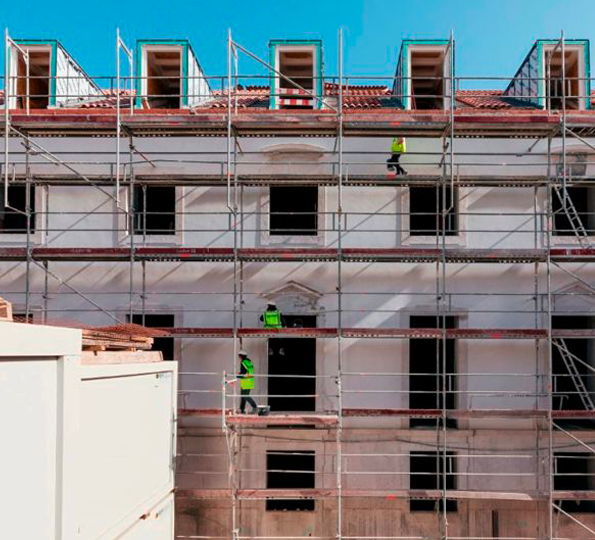 Located in the heart of Campo Mártires da Pátria, the Palácio Silva Amado has been renovated taking advantage of the original architectural elements. The building, with a total construction area of 6 772 m2, will be for residential use. It will have four floors above ground, with eleven spacious one to three-bedroom apartments and two independent service spaces on the ground floor. The two levels below the ground floor are available for parking.
A One-family housing plot also will be part of this space.
The Palácio Silva Amado will gain a new life where its space with modern and luxurious finishes is completed by the integrity of the architectural environment and the connection to its glorious past.
Client: IPOBI Lisboa
Architecture: Aires Mateus Associados
Project Management and Supervision: FICOPE